Sep 17, 2023 • Ed Johnson & Novo Tempo in concert in San Jose
Ed Johnson & Novo Tempo album release concert!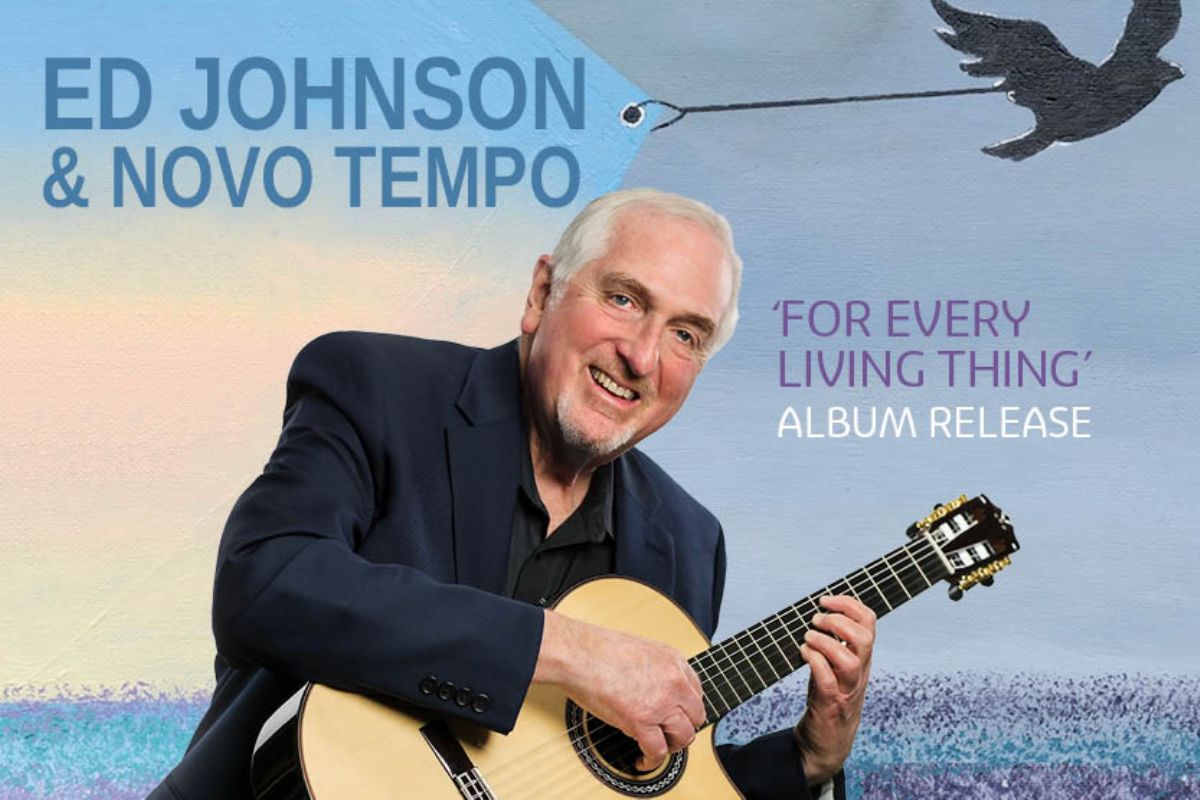 "I am VERY excited to let you know that our new album For Every Living Thing (Cumulus Records) is now available for streaming, download, and CD and digital purchase! To celebrate this long-awaited release, we will be performing a concert of our new material at the Tabard Theatre in downtown San Jose on Sunday September 17 @4pm.
"The concert will also be LIVESTREAMED, so if you are out of the area or unable to attend the day of the show, you can enjoy a very professionally produced streaming event, and your ticket also allows you to view the concert on demand for up to a month following the show. Tickets are $35 and $25. For complete details on tickets and streaming options, please follow this link. The Tabard is a great venue right next to San Pedro Square, featuring a full stage, flexible seating for up to 150, and a full bar, and their video streams are superb!" ~Ed Johnson
Ed Johnson & Novo Tempo
"For Every Living Thing" new album release
Live performance and livestream!
Sunday September 17, 4pm
Tabard Theatre
29 N. San Pedro St, Suite 200
San Jose, CA 95110
Ed Johnson – guitar, vocals
Jennifer Scott – keyboards, vocals
Kristen Strom – sax, flute, clarinet, vocals
John Worley Jr. – trumpet, flugelhorn
Scott Sorkin – guitars
Rene Worst – bass
Jason Lewis – drums
Michaelle Goerlitz – percussion