ABOUT ED JOHNSON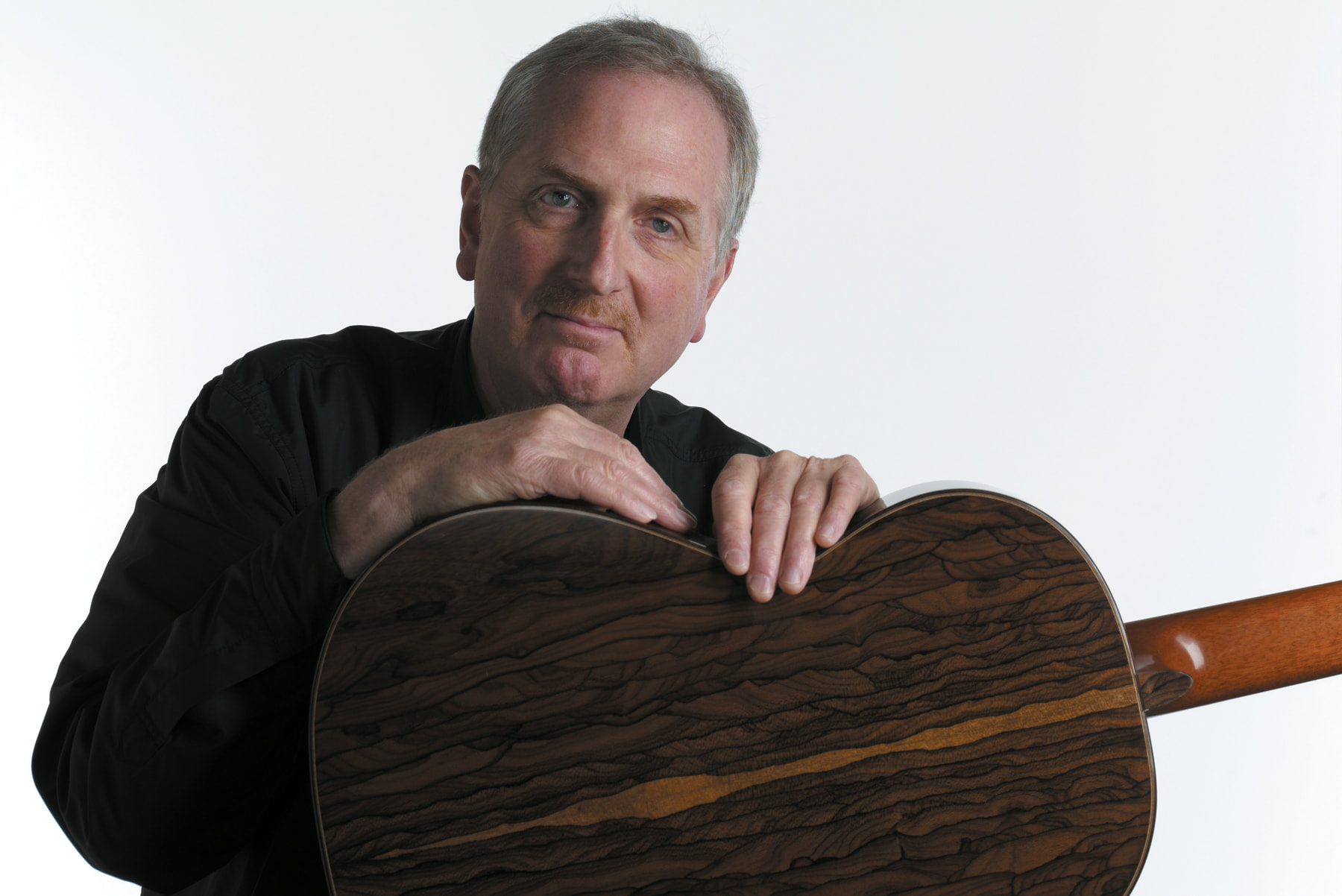 Classical. Brazilian. R&B. Jazz. Afro-Cuban. Popular Rock and Roll. ED JOHNSON's mastery of so many different styles, coupled with a passion for harmony vocal and horn arrangements, all factor into a magical blend of vibrant, original contemporary jazz that is winning fans and airplay worldwide.
As a vocalist, Ed Johnson is frequently compared to Ivan Lins, Milton Nascimento, Kenny Rankin, and Michael Franks. As a guitarist and bandleader, critics often cite the lushly exotic, accessible sounds of Airto and Flora Purim. Ed has seven recording projects to his credit, in addition to producer's credits for other singer/songwriters. View Ed's electronic press kit.
Based in the San Francisco Bay Area, Ed tours throughout the West Coast with his Brazilian-flavored band NOVO TEMPO and with Americana band CABIN FEVER NORTHWEST.
As a teacher, Ed has taught private lessons in both guitar and voice at Gryphon Stringed Instruments for 30 years, making it the longest anyone has been on Gryphon's private lesson staff. With his many years of experience, he provides a knowledge of all aspects of guitar and vocal techniques that few can match, plus an affinity for teaching students at any level of ability.
COMPOSER/ARRANGER
Ed composes original songs with a strong Brazilian and Latin undercurrent. His original music is evocative of Brazilian pop, but unlike anything you've heard before.
In addition to composing, Ed is a highly sought-after arranger with a library of vocal arrangements in a wide variety of styles, including jazz, gospel, R&B, Americana, world music, and unique interpretations of holiday favorites. Ed's original arrangements can be purchased, and he is also available to create custom arrangements.
PURCHASE ED'S ARRANGEMENTS
Keep in touch
As things are starting to open up again, Ed is now taking inquiries for live performances, such as concerts, weddings, winery events, and more.
Ed also has four CD's for sale and has occasional online performances, and is currently teaching lessons on Zoom.
Email Ed, call 650-996-2155 or use the form at right.